The Bellarmine Society includes alumni, parents and friends who have included Fairfield University in their wills or other estate plans. Donors who make a planned gift are invited to join the Bellarmine Society. Dedicated to ensuring our future success, Bellarmine Society members are among our most valued supporters.
Our Bellarmine Society members are dedicated to the future of Fairfield University. They plan to leave a lasting legacy that reflects the value they place on an education grounded in Catholic and Jesuit values. Their gifts will benefit many generations of future Fairfield University students.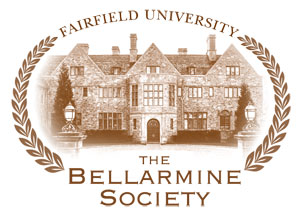 If you have already included Fairfield University in your will or other estate plans, please let us know by completing our Bellarmine Society Enrollment Form and returning it to us by mail or e-mail.